901 Mass. Lawrence KS
Weaver's Dept Store
JAYHAWK SHOP
2022 NATIONAL CHAMPIONSHIP
GEAR HEADQUARTERS
Men's Wear
Peter Millar – johnnie-o – Vuori – Duck Head – Mizzen + Main – more
Activewear
Vuori – Free People Movement – NUX – TASC
Weaver's proudly operates as an independent, full-line department store at 901 Massachusetts Street in historic downtown Lawrence, Kansas.
Our 20,000 sq foot brick and mortar store remains a shopping and buying experience treasured by our community and visitors alike.
Established in 1857, Weaver's has served Lawrence, Eastern Kansas and the University of Kansas (established 1865)
with an unwavering commitment to our customers:
The brands you want
The price you need
And the service we all deserve
FREE GIFT-WRAPPING – FREE IN TOWN DELIVERY – FREE CONSULTATIONS
GIFT CARDS WITH ZERO FEES AND NO EXPIRATION
Most of all, we remain dedicated to serving you – our loyal customer.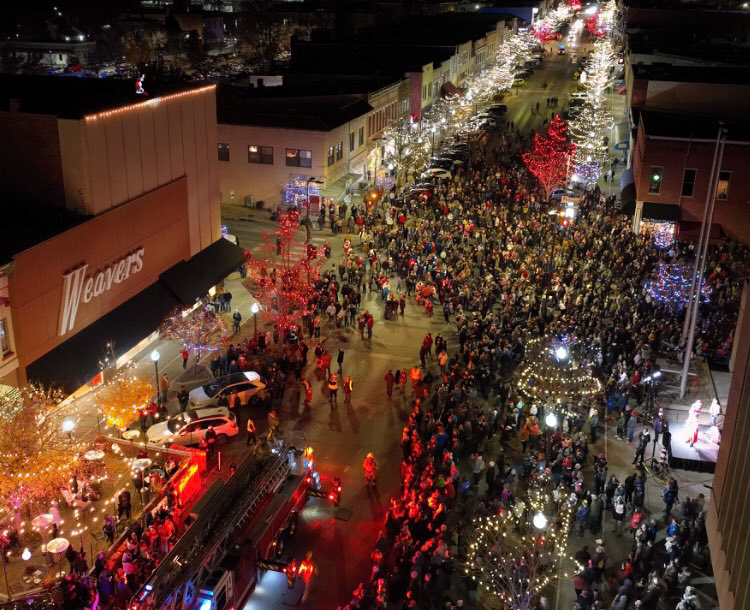 Our brick and mortar store at 901 Massachusetts St.
is a shopping experience treasured by our community and visitors.
Shop all four floors - 20,000 square feet.